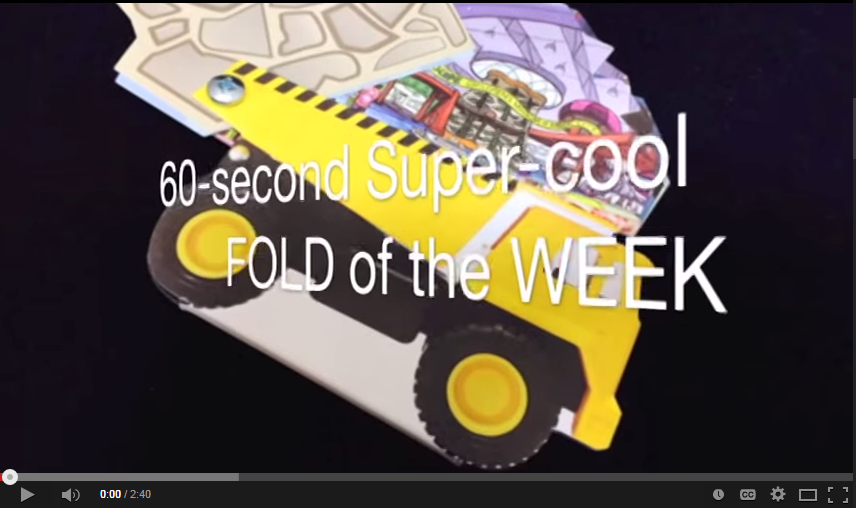 First, we are super excited here at The John Roberts Company today to have Trish Witkowski present Rock the Mailbox at 11:00 a.m. and 4:00 p.m. with delicious food and refreshments following. I know our VIP clients share in this excitement as well!
FOW: As Trish notes on this weeks Super cool Fold of the Week - keeping in line with the fun and interactive themes of the past few weeks, this week's selection is a really creative format(not a fold).
Why does The John Roberts Company think this is a cool piece?