In the print production of direct mail there are many factors which affect costs. Because price is dependent on the design specifications unique to a project, commercial printers price every job individually. Color, paper choices, print method, and bindery finishing all contribute to cost and should be taken into account during project planning and budgeting. It is important to have a basic understanding of how your direct mail project will be produced. The following overview covers some of the more common considerations every marketer should be aware of and how different production techniques affect cost.
Paper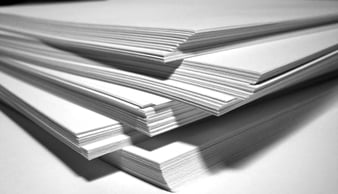 Paper is a significant cost of any print project and the choices you make will impact your budget. Heavy weight paper stocks, referred to as "cover", cost more than lighter, thinner papers referred to as "text" or "bond".
Uncoated paper stocks cost less than papers with special coatings such as dull, satin or gloss applied during the manufacturing process at the mill. The finish, or smoothness, is a contributing cost factor in uncoated papers. Brightness, which for simplicity can be thought of in terms of whiteness, is a big driver of price. Papers with high brightness often contain fluorescent additives. Coated paper stocks are classified by their level of brightness from 5 being the least bright to Premium which is the highest brightness. The most commonly used sheets in direct mail are #2 and #3. These same characteristics affect print quality. Coated sheets have better ink holdout, meaning the ink is not so readily absorbed into the paper fibers, and this enables higher quality reproduction of images. Learn more about paper from Sappi, a leading global provider of paper products.
Color

As a general rule printing in color will always cost more than printing in black ink only, and the greater the number of ink colors your design requires, the more your project will cost. This is true of color printing done on color laser printers, digital printing presses, and conventional offset presses. In conventional offset printing unique ink colors identified by their Pantone Match System (PMS) numbers cost more than the four-color process inks Cyan, Magenta, Yellow, Black (CMYK). Printing 2 PMS colors (2c) is less costly than 4-color process (4cp), because there are two less plates and shorter setup time. Most of the commercial printing of direct mail is done in 4cp. Printing 4cp and adding additional PMS colors will increase your cost, because now you have additional press plates to make, longer setup time, and more ink.
Coatings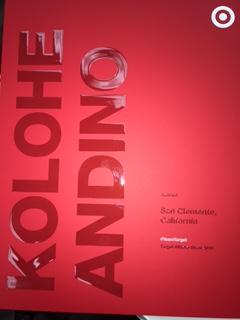 To protect a piece from scuff marks and scratches during postal handling or to achieve a particular look and feel, it is common to apply special coatings to the press sheets. Some of the more common coatings include varnish, aqueous, and UV and are available in dull, satin, and gloss finishes. These coatings add luster and shine to the printed piece. Other special coatings, such as soft touch, sandpaper, and raised UV add texture to a printed piece. Often the coating is applied on press during printing. Varnishes are applied much the same as inks and can applied over the whole sheet or in specific spots. Aqueous coatings are water based and the least expensive coating option, frequently used on direct mail pieces to add protection. Sometimes a coating is applied after the press sheets are dry. It is common for more than one type of coating to be used in order to achieve special effects. Which coatings you chose to include will impact your price.
Bindery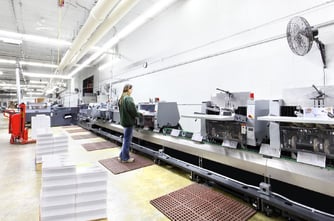 After printing there are a variety of bindery functions typically required. Each bindery step adds to the production cost. The most common include cutting, folding, glue sealing, and inserting. Based on your mailpiece design additional bindery processes may be necessary.
Postcards are the least expensive type of direct mail to produce because the only bindery process required is cutting the press sheets down to the individual postcards.
Letter and flyers need to be trimmed and folded. If a piece is printed on cover stock and requires folding it will first need to be scored in order to prevent cracking. Some lighter weight paper stocks need to be scored before folding if the fold goes against the grain direction of the paper.
Reply cards and coupons often have a perforation added to make it easy for the recipient to remove. Some pieces require diecutting with steel rules in order to cut special shapes.
Custom envelopes and pocket folders are good examples of pieces requiring diecutting.
Folded self-mailers are required by the USPS to be sealed either by glue or with the use of wafer seals or tabs.
Envelopes are stuffed on high speed inserters.
Bindery work is completed on machines whenever possible, and when not possible is performed manually by hand. Handwork is expensive so most direct mail is designed to be machine compatible.
Laser Printing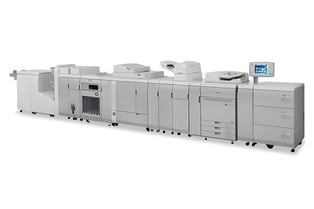 Laser printing uses the same technology as photocopiers. Black toner is applied in a powder form electrostatically to sheets or rolls and fused to the paper at high temperature. It is a fast, inexpensive way to add, for example, letter copy with variable data personalization to pre-printed sheets of letterhead. Utility bills and bank statements are good examples. The vast majority of laser printing is done on 8-1/2" x 11" sheets or 11" x 17" sheets, one side (simplex) or both sides (duplex) in black ink. Color laser printing also uses the same technology, and is more expensive due to the added cost of cyan, magenta, and yellow toners. Laser printing is an economical way to print small quantities of postcards, flyers, letters, and simple brochures.
Inkjet Printing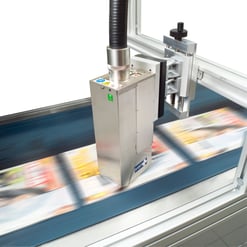 Inkjet printing is the most affordable method of addressing a mailpiece. Production inkjet equipment is used to print the name, address, and postal barcode on mail such as postcards, envelopes, and folded self-mailers at speeds up to 50,000 per hour. Fast-drying, black ink is sprayed onto the piece as it passes beneath a print head. Production inkjet equipment can often print simple graphics and personalized messages at the same time as the address information. The print area is limited to the width of the print head. Depending on the equipment, additional print heads may be available.
Sheetfed Press Printing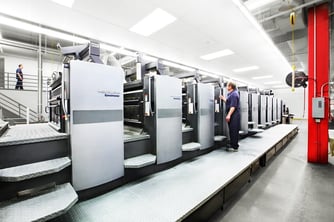 The modern printing press has come a long way since Gutenberg's invention in 1440. Most commercial printing today is accomplished using the 4-color process inks Cyan, Magenta, Yellow, and Black on conventional sheetfed offset printing presses. Offset printing uses blanket cylinders to transfer ink from plate cylinders to the paper. Printing presses capable of 6-color printing are commonplace. Some commercial printers have presses capable of printing 10-colors in a single pass. It is not possible to print variable personalization in conventional printing - every impression is identical.
Web Printing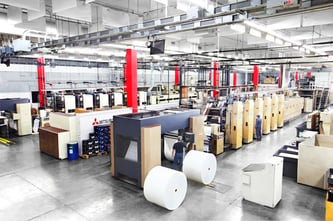 Web printing is essentially the same as sheetfed, the primary difference being the paper is fed into the press from rolls in a continuous sheet at very high speeds, up to 3,000 feet per minute. Blades at the end of the press cuts the web into individual sheets or ribbons, and additional in-line equipment can fold, glue, and even inkjet address. Web offset printing is an efficient means of producing large quantities of direct mail such as folded self-mailers and booklet self-mailers, as well as components such as flyers and brochures to be inserted into envelope packages.
Digital Printing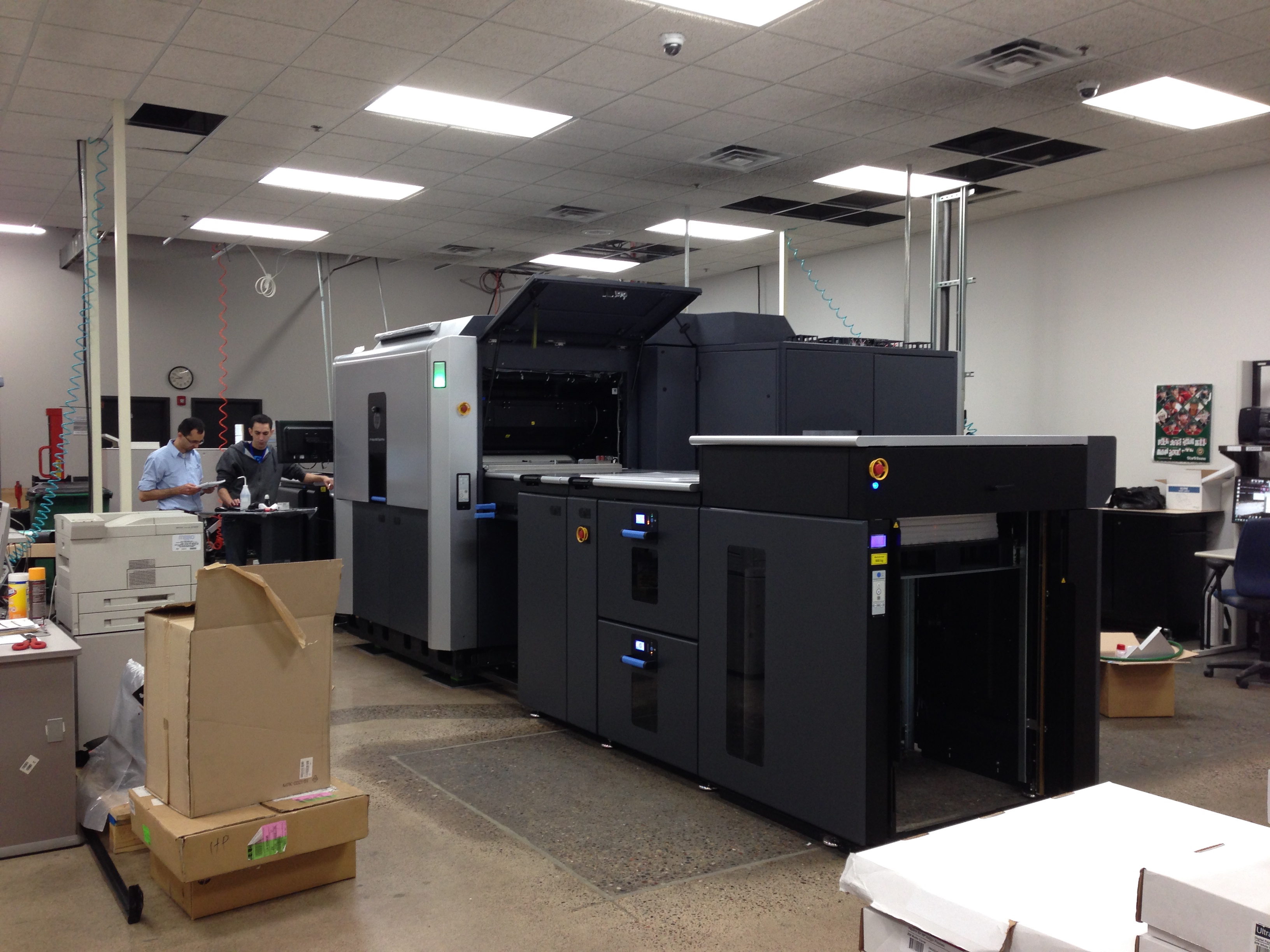 Digital printing presses achieve the same results as conventional presses without the cost of making press plates, and unlike laser printing there is no fusing of toner onto the paper. Concentrated ink particles are combined with control fluid, and this liquid ink is transferred from a digital imaging plate to a blanket and then applied to the paper as a dry film. Every impression is a new digital image so each one can be completely unique, allowing personalization with variable data and graphics anywhere within the piece. Digital printing costs have decreased as the technology and print quality have improved.
There is often more than one way to produce a direct mail piece. Knowing your options will help you plan your project and anticipate costs. When requesting pricing from a printer or mailer, it is important to provide all of the relevant specifications so the price quotation you receive is accurate. Ask your printer for cost saving suggestions, alternate sizes and paper stocks, and pricing based on various quantities. The last thing you want is a surprise increase in price because what you asked to be priced is different than the art files you supplied to your printer. Be sure also to ask your printer how much time they need to produce your project from receipt of files to completion. Unrealistic schedules lead to disappointment and missed mail dates, so plan ahead and be rewarded with the best service and highest quality.