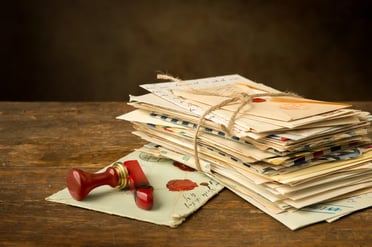 An eye-catching design and enticing offer are only part of the total direct mail package. Many "behind the scenes" processes contribute to its success, including prepress, mail list processing, variable data composition, printing and delivery. Of course, the success of a direct mail campaign can only be measured when responses start pouring in but keep these tips in mind so your campaign is handled properly before and after it drops.
NCOA your mail lists
To get the most value from your mailings, minimize undeliverable mail. There's no such thing as a "perfect" list, but verifying house files and membership lists regularly against an updated National Change of Address (NCOA) file will help eliminate bad or outdated addresses as well as provide you with the most up-to-date addresses for your direct mailing efforts.
Standardize and save with CASS
Performing CASS Certified Zip+4 services on your lists prior to mailing provides you with correct and standardize addresses, including adding missing address information, such as ZIP codes, cities and states to ensure the address is complete. These updates not only allow mailers to increase the deliverability of their mail pieces but it also can qualify you for discounted postage rates from the USPS by saving the Postal Service time, money and manpower.
Dedupe saves both time and embarrassment
Deduplicating addresses in a mailing is a critical component to a successful and optimized direct mail campaign. Duplication issues in any mailing list result in sending out the same direct mail piece to the same person, resulting in extra print and postage costs. Duplicate mailed pieces also can give the impression that your brand isn't carefully managing prospect and customer databases appropriately and isn't cost-conscience. Dedupe services are also often referred to as merge/purge processing. One more note, the processing rules can be customized to adhere to the business rules of the mailer.
Get your ducks in a row (presort them)!
The USPS offers discounts for customers who are willing to do some of the preparation and sorting of the mail prior to entering it into the mailstream. The postage discount will vary based on mail class, shape, weight as well as how many pieces you have going to particular zip codes or areas. Minimum piece quantities exist before a mailing will quality for presorting (200 pieces for Standard Mail; 500 pieces for First-Class Mail).
The USPS technology behind presort postage optimizations is called Full-Service Intelligent Mail - it works by placing unique barcodes on mail pieces, mail trays, sacks and containers. The barcoding coupled with electronic mailing documentation submission enables a wide range of automated mailstream processes for the USPS. Talk to your mail service provider if you have any questions about mail design, rules and regulations or how to optimize your postage budget.
Do you have any other direct mail pre-production or data processing tips that might be help boost the success or reduce the cost of a direct mail campaign? Please feel free to share them in the comments section below!